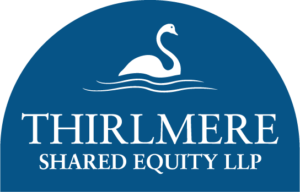 If you purchased a Linden Homes or Keepmoat Homes property with the assistance of a shared equity mortgage ("Equity Loan"), previously administered by Optimum Credit Limited, as of December 2018, the ownership of your mortgage has been transferred to Thirlmere Shared Equity LLP.
Ascent Performance Group Limited ("Ascent") has been appointed to handle the administration and servicing of your Equity Loan and we are pleased to offer a range of after sale services to Thirlmere customers.
This does not include homes purchased through Government schemes such as HomeBuy Direct, FirstBuy or Help to Buy. For enquiries regarding these government schemes please contact:
Housing Option Plus (HOP),
Target HCA
PO Box 911,
Newport,
NP20 9NX
Tel No 0345 848 0235
target.hca@targetgroup.com
www.myfirsthome.org.uk
Your Equity Loan is secured by way of a second mortgage on your property and so it is important you comply with the terms and conditions of your Equity Loan agreement. If you are in any doubt we recommend you either contact us or take your own independent advice. There is a dedicated "Help" section via this link which will help you understand any actions you should consider taking.
We are committed to putting customers first. Our aim is to provide a high quality service, to listen to you and put you at ease.
We support a range of transaction types, which are summarised below. Full information packs for each transaction type can be accessed by clicking on our "Downloads" section. The list of fees payable for each transaction type is contained in the Fee section.
Equity Loan: FAQ