Ascent leads the market in collections & recoveries across the UK.
We have an unrivalled client base including most of the UK's leading banks and many major corporates.
Our stated company vision is "To Do the Right Thing for Customers, Always" and this is the overriding approach we take to all of our work. Our clients continually tell us we lead our market in customer experience.
We offer a seamless service across jurisdictions which mean that our service and reporting is aligned between Scotland, England, Wales.
Our service is personal but also supported by market leading in-house technology. This ensures efficiency, accuracy and compliance in everything we do and allows us to propose highly competitive pricing.
Our Services include:
Telephone & Letter collection
Judgement
Return of Goods
Asset Recovery
Charging Orders
Attachment of Earnings
Warrants of Execution
High Court Enforcement
Orders to Obtain Information
Bankruptcy
Complex Litigation
Once instructed, we will endeavour to progress recovery activity as efficiently as possible, and will aim to action your instruction no later than 48 hours.
The litigation activity undertaken by Ascent Legal is progressed and supported by teams of paralegals and administrative assistants with debt collection experience that ranges from 1 year to over 10 years. These teams are expertly guided and closely supervised by Shilpi Jairath and Mark Higgins.
Part of the Irwin Mitchell Group
Established in 2009, Ascent is a wholly owned subsidiary of Irwin Mitchell Holdings Ltd, and as such is part of the Irwin Mitchell Group of companies. Today, Irwin Mitchell is the 11th largest law firm in the UK and amongst the top 50 in Europe, operating out of 14 UK offices. It employs over 2800 members of staff, including over 1,000 legally trained personnel.
Ascent Legal Team
Mark Higgins, Chairman
Mark is the Chairman of Ascent, and also sits on the Executive Board for Business Legal Services at Irwin Mitchell. Mark qualified as a Scottish solicitor in 1993. Mark is also a regular contributor to leading UK journals and has written two books. Mark is an experienced lawyer and is a well-known expert in debt collection and recovery.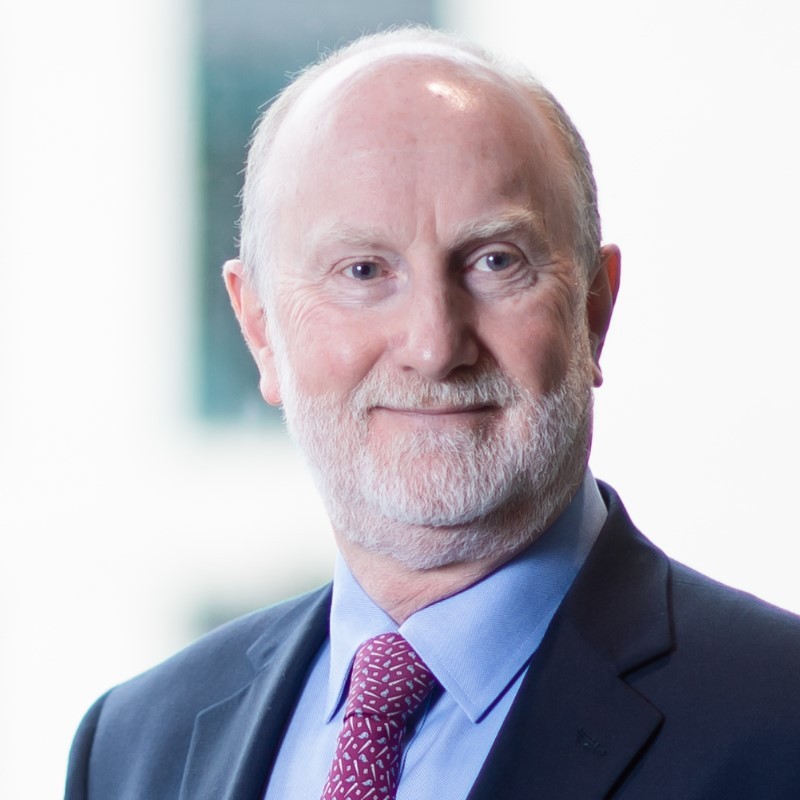 Andrew Beck, Supervising Solicitor
Andrew is the Firm's Supervising Solicitor overseeing the team dealing with cases including complex litigation. He is recognised as a leader in his field by both Chambers and Legal 500. As well as being an accredited mediator with the Centre for Effective Dispute Resolution, Andrew has been engaged in a wide range of High Court and County Court cases.
Neil Patterson, Associate Solicitor
Neil is an Associate Solicitor in Ascent's Non-Standard team. He has more than 10 years post-qualification experience and deals exclusively with complex secured litigation matters. His pragmatic and commercial approach ensures delivery of an exceptional service to clients.
Nicola Islam , Solicitor
Nicola is a solicitor with a LLB (Hons) in law who has 10 years of post-qualification experience. Nicola works on complex instructions within the Non-Standard team for England and Wales and is highly focused on cost-effective, commercial resolutions which work for all parties.
Neil Saunders , Senior Paralegal
Neil is a Senior Paralegal and Fellow for the Chartered Institute of Legal Executives. He qualified in September 2013 and has in excess of 25 years' experience within the debt collection industry. Neil works on complex instructions for Ascent Legal within the non-standard team for England and Wales.
Our Fees
Our fees for debt recovery can vary depending on several factors. These factors include:
The volume of instructions provided to us by a client
The type of debt we are instructed to recover
The age of that debt
The jurisdiction of that debt
Whether debt recovery is successful.
Therefore, to ensure we offer every client a competitive price for our expert service, it is appropriate that we create a bespoke pricing package to satisfy the debt recovery needs of each client.
As a representative example of our existing client base, we will typically charge a 15% commission on successfully recovered debt. We will not charge for unsuccessful debt recovery, although you may still be liable for any legal disbursements as outlined below.
Disbursements
Your instruction may also attract legal disbursement fees should a claim be made and a judgement enforcement sought from the courts. The below table illustrates the relevant court fees for England and Wales.
Court fees are not subject to VAT. If the claim is successful, the judge will make a decision on what percentage of these fees the debtor is to pay.
| | |
| --- | --- |
| Claim amount | Claim fee |
| Up to £300 | £35 |
| £300.01 – £500 | £50 |
| £500.01 – £1000 | £70 |
| £1000.01 – £1,500 | £80 |
| £1,500.01 – £3000 | £115 |
| £3,000.01 – £5,000 | £205 |
| £5,000.01 – £10,000 | £455 |
| £10,000.01 – £200,000 | 5% of claim |
| More than £200,000 | £10,000 |
| | |
| --- | --- |
| Enforcement action | Enforcement application fee |
| Warrant of control (recover a sum of money) | £83 |
| Warrant of possession (recover property or land) | £121 |
| Further attempt to issue warrant at new address | £33 |
| Attachment of earnings | £110 |
| Charging order | £110 |
| Certified Enforcement Agent (Bailiff) | £308 |
Ascent Commercial Team
Our commercial services are provided by Barry Hogg and Jane Begley, both Associates with over 30 years tenure at Ascent and Irwin Mitchell.
Ascent Commercial Pricing
Ascent Commercial will aim to recover your business debt through an option of pre-legal and legal services. Our approach will be agreed with you and tailored to your needs.
Whether the agreed approach is pre-legal or legal, the fee for our service will be calculated based on a percentage of the debt amount as outlined below:
| | |
| --- | --- |
| Successful debt collection | 10% – 12% commission on debt collected |
| Unsuccesful debt collection | 2.5% – 5% of debt amount |
Where a client requests that we work on a fixed fee per hour, we may consider this request. This fee will be £95 per hour (excluding VAT).